Financial Policies
We will work to provide you with the highest quality care and services. Please review this financial policy prior to your treatment. If you have any questions, please contact your clinic.
As a patient, you can expect that we will:
Provide accurate and timely billing.
Provide your bill to you in paper or electronically (e-statements), depending on your preference.
As a patient or guarantor, this is what we ask of you:
Payments are due at the time of service.
Co-pays not paid at the time of your visit may be subject to an additional charge to your account.
For our private pay patients, we require payment in full at the time of service.
If your check is returned for non-sufficient funds (NSF), we will add a service charge to your account. If that happens, you will be asked to pay the amount of the check plus the service charge in cash within 10 days. If your account has not been paid in full by then, it may be referred for collection action.
Some insurance plans do not cover certain procedures, such as newborn circumcisions, employment exams, sports physicals and treatment of cosmetic skin lesions. In such cases, you will be asked to sign a waiver agreeing to pay for the visit at the time of service. You may want to call your insurance company to determine coverage for a procedure that is being considered.
Billing and insurance:
We ask that you present your insurance card at each visit to ensure that we bill your insurance correctly. We are contracted with several insurance companies, which may change from time to time. To find out if your insurance plan is included, please visit our web site or call our Patient Accounts Department at (360) 318-9705. Please check with us before changing insurance plans.
We will bill your insurance company first; any remaining balance will be billed to you.
If you have coverage through a non-contracted insurance plan, we will courtesy bill your insurance one time. If we do not receive a response from your insurance, the balance will be billed to you.
If you are injured in a motor vehicle accident and have personal injury protection through your auto insurance or the other driver's auto insurance, your healthcare insurance will not cover the cost of treatment. You will be asked to sign a form acknowledging your responsibility for these charges at the time of the visit.
When patients turn 18 years old, they become the guarantors of their account. They will be asked to review their own financial agreements the first time they have a visit after turning 18.
We require at least 24-hour notice if you are unable to keep your appointment. Missing an appointment without notice and/or arriving too late to be seen is considered a no show. Repeated no shows may result in a charge of up to $100 or dismissal from the practice.
Financial hardship:
If you are having financial difficulty, our business office will be happy to work with you on options. If we establish a payment plan, we ask that payments be made as scheduled, each month and on time.
If you fail to pay or contact our business office within 60 days after a statement is issued, our collection process on your account will begin. Repeated failure to pay may result in your dismissal from Family Care Network and the assignment of your account to a collection agency. In the event of non-payment, a rebilling fee/finance charge will be applied to any overdue balance, as authorized by Washington State law.
Updates to this policy can be found at familycarenetwork.com and are posted in each clinic. Please let us know if you have any questions. Call our Patient Accounts Department at (360) 318-9705 or (866) 494-4414.
Clinic Policies
After-Hours Phone Calls: A physician is available 24 hours a day. If you have an urgent medical issue, call your clinic. You will be connected with an answering service or provided instructions for reaching the on-call provider.
Cancellations: We ask that you call us at least 24 hours in advance to cancel any appointment, unless an emergency occurs. Advance notice will allow other patients to be seen during the allotted time that has been set aside for you.
Emergencies: All emergencies will be seen as a priority and will be treated promptly. For a life-threatening emergency that requires prompt attention in an Emergency Room, call 911 for assistance or go directly to the hospital. Infrequently, an emergency may come up which requires us to interrupt an office visit to discuss ongoing patient care with our staff, other physicians and/or the hospital staff. We appreciate your understanding, and we will try to keep the interruptions to a minimum.
Insurance: Family Care Network is contracted with a variety of insurance plans. Please call our office to verify that we are contracted with your plan.
No Shows: Missing an appointment without notice and/or arriving too late to be seen is considered a no show. Repeated no shows may result in a no-show charge of up to $100 and/or dismissal from the practice. Please note that insurance will not pay for no show fees. A third no-show in a 24-month period can be cause for dismissal from the practice for the patient and the patient's family. Failure to keep an initial appointment to establish care is also cause for dismissal from the practice.
Prescription Refills: Contact your pharmacy first for all medication refills and renewals. We require three (3) business days to complete the request. We will be happy to fax a refill request to your mail-order pharmacy if they fax us a request. We are not able to call your mail-order pharmacy on your behalf or accept information from you to contact your mail-order pharmacy.
Well Exams: A well exam is an individualized preventive health appointment. During a well exam, we review and update your health history, discuss and order screening tests, provide needed immunizations, and make recommendations for a healthy lifestyle.
A well exam is not an appointment to treat an ongoing problem or diagnose and treat new problems. If an additional problem outside the scope of the well exam is evaluated and treated during the well exam, we are required to identify it as a separate problem, which results in two different charges for the same visit.
Financial Interest Statement: Family Care Network is a physician-owned company that has a financial interest in the ancillary services provided in our facilities, such as clinical lab services, diagnostic testing, or specialty care. You have the option to use an alternate facility for services ordered, and will not be treated differently if you choose to do so. We will provide a list of appropriate alternate facilities if you want to receive services elsewhere.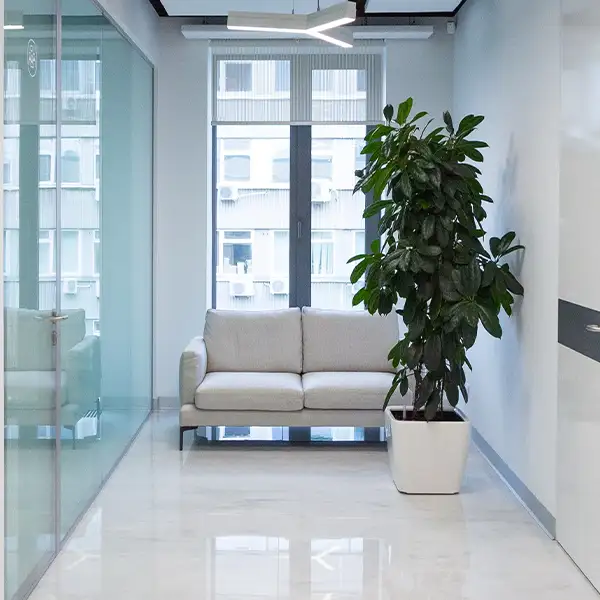 Nondiscrimination & Language Assistance