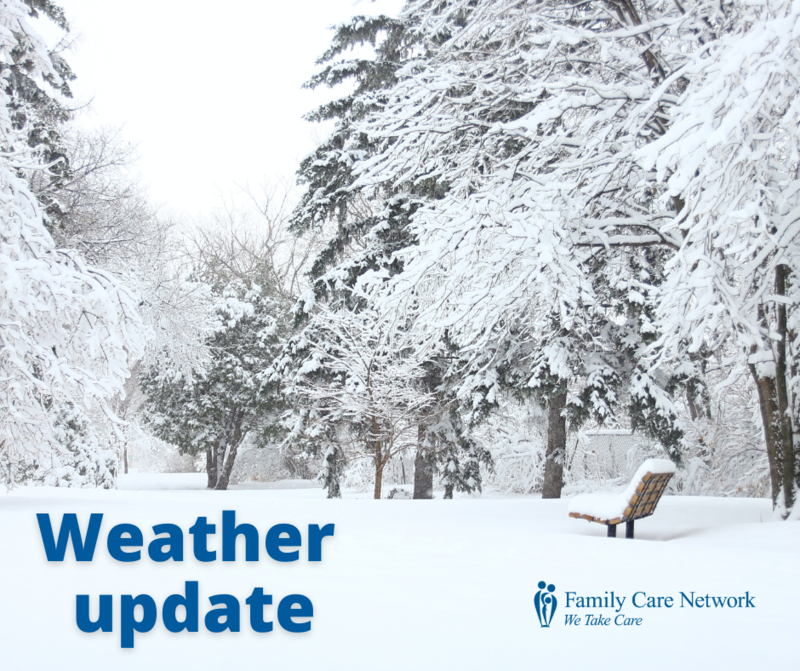 Weather Alert
Clinic hours for Tuesday, Feb. 28:
Currently, all Family Care Network locations are open and operating normally. Lab draw stations located within a clinic will follow clinic hours.
This page will be updated throughout the day if clinic hours change.
If you have a scheduled appointment:
Please use caution if traveling.
We understand that road conditions may prevent some of our patients from making it in. Please call your clinic during normal business hours to re-schedule or to see if your visit can be completed via telemedicine.
Phone volumes may be higher than normal in the morning, with increased wait times. We'll do our best to get to your call as soon as possible! Non-urgent messages can also be sent to your care team through our secure InTouch patient portal.