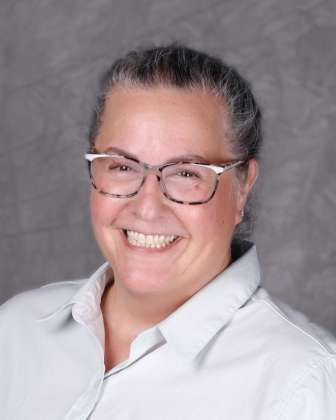 Kathleen Daughenbaugh, LMHC
I am from the upper midwest, living the first half my life in Minneapolis, MN. I earned my undergraduate degree at Minnesota State University in psychology and women's studies, then I took the long way to graduate school by first becoming a licensed massage therapist. The connection between our mental health and our bodies has long been something I've been interested in, and I have studied somatic psychotherapy as well. I moved to Bellingham in 1993 and attended Antioch Graduate School for a master's degree in mental health counseling. I have worked in this field for more than 20 years and love my work with patients.
I believe in treating a person from a holistic perspective, making joining with Family Care Network and working with our physicians in a collaborative approach a good fit for me. I have specialized training in trauma treatment and anxiety disorders, as well as addictions treatment. I enjoy working with my patients to identify where change can happen in their lives and creating individualized plans to help take the steps to get to where they want to be.
My primary treatment modalities are cognitive behavioral therapy, dialectical behavior therapy, motivational interviewing, and mindfulness-based psychology.
In my free time I enjoy hiking, camping, traveling, reading, and researching a lot of different areas of interest. I keep a hammock in the back of my car, and I'm always up to hang it, climb in, and read a book.
Kathleen Daughenbaugh, LMHC serves patients at North Sound Family Medicine.
Insurance Accepted
Please contact your clinic for more information.